Frequently asked questions
Can I just put on an NIR filter over my stock camera lens to achieve Infrared images?stion?
---
"No, It's not that easy to simply slip an NIR filter over the lens. There is an IR-Cut filter installed on the back side of the stock lens or on the sensor itself which blocks the IR and some of the UV spectrum that must be removed first in order to get the full IR spectrum then you can add a NIR filter of your choice over the lens to achieve NIR, NDVI, etc. Note: The GoPro Hero3+, Hero4 stock lenses have no filter to be removed from it. The IR-cut filter is blended with other optics inside the lens.Manage Questions" button.
---
What is the best lens to use for Aerial mapping?
---
Most drones use the flat 4.35mm, 5.4mm and some wider lenses. Now that new software is available, they are able to stitch more area within a wider, flatter lens.
---
How is your NDVI filters better than other NDVI filters others are selling?
---
We wouldn't say any one NDVI filter is better because a lot of users and studying different types of vegetation and there is no one filter that can analyze every type of vegetation. Depending on what the user is studying and the wavelength needed depend on what filter would work better. We try to find a balance between NIR spectral bands needed. Of course as more study is done, other spectral bands will be created for certain other types of vegetation study. We pick our the NDVI filters from many suggestions of those studying NDVI bands and we try to narrow them down to a NIR/blue/green or NIR/red/green cut band filters also known as BGNIR or NGB NDVI.
---
Can I remove my own lens from my gopro camera and just buy your lenses with filter inside?
---
Yes, there are a few videos on youtube on how to remove the lenses from cameras, etc. but be careful as there are delicate parts that can be easily damaged in the process. The Hero4 Silver series camera is the most complex to take apart and put back together. After your camera has been converted, you can purchase our lenses with internal filters that fit your camera model. Lenses can be purchased at our stores above. Most cameras have block filters over the sensor or the lens and must be removed and replaced with another filter. We chose to put the filters in the lenses enabling the operator to change lenses with filters as needed from Full Spectrum, NDVI, and normal RGB filters but be sure to mark a spot on the lens and your camera so you know where the critical focus is when swapping your lenses from your camera.
---
If I remove the stock lens from my DJI Phantom3 Pro, Can I put in a 5.4mm lens?
---
No, the 5.4mm lens and some other lenses will not fit the stock lens shaft. The only lenses we have that will support the stock Phantom3 Pro camera lens socket is the 4.35mm and the modified stock lenses.
---
Can I use the larger M12 lenses like the 2.5 wide or 7.2mm on my Phantom2 or Phantom3? I seen on another online sites where someone said they would fit.
---
No, They will not work as those lenses will not focus with the stock lens socket and if the socket was modified it would still not work well because the weight of the larger M12 lenses would not be balanced to the gimbal motors and will eventually burn out your gimbal motors when they get hot trying to compensate weight balance. There are many sites out there just wanting to make a quick sale by moving their inventory and will lie to do it. They will also often say a lens is 12mp when it's only 10mp.
---
Why are NDVI based lenses so expensive compared to other NIR converted lenses and cameras?
---
The NDVI filters and coated lenses have precision multi-band spectral properties within one internal filter and it is very expensive to make an all-in-one filter. The sharper the cutoff bands, the more expensive they are. It blocks out properties and allows spectral band properties in. Known as BGNIR and NGB (Blue/Green/NIR) or (Red/Green/NIR). These filters lock in portions of the band spectrum and Near Infrared (NIR) at the same time, sharply blocking out everything in between.
---
What is the difference between NIR and IR Thermal?
---
NIR (Near Infrared illumination) is a spectral alteration and thermal is an expensive heat sensor made from Flir. All objects emit infrared energy (heat) as a function of their temperature. The infrared energy emitted by an object is known as its heat signature. In general, the hotter an object is, the more radiation it emits. A thermal imager (also known as a thermal camera) is essentially a heat sensor that is capable of detecting tiny differences in temperature. The device collects the infrared radiation from objects in the scene and creates an electronic image based on information about the temperature differences. Because objects are rarely precisely the same temperature as other objects around them, a thermal camera can detect them and they will appear as distinct in a thermal image.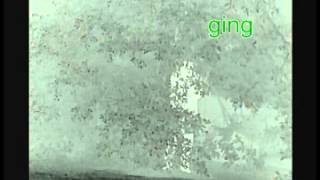 ---
Can I remove the IR-cut filter from the Gopro Hero5 camera lens for use with IR night filming?
---
Sadly no. Gopro OEM lenses don't have removable filters in them. They use coated optics that is blended into the lens itself. You would need to replace the OEM stock lens with a lens that has no IR-cut filter on them. Also, The Hero5 models no longer use M12 lenses as in past models so you would need to purchase a special 3.37mm IR or Full Spectrum lens designed for the Hero5, Hero6, and Hero7 model cameras which you can order from us. You will need to perform your own operation on the camera in removing the stock OEM lens.
---
Can I use a DJI Zenmuse X3 camera on an Inspire Pro aircraft?
---
Providing your firmware is up to date and you have the X5 gimbal plate on the Inspire you can swap them backwards and forwards (making sure you power down between swapping obviously)
The firmware will detect what camera is fitted and initialize accordingly.
---
Can I drop ship a new camera from a retailer to you for mod service?
---
Absolutely! The best way is to this is purchase your service through one of our store sites then have the retailer ship to the office address with your name on it so the services lab will know who it came from and ship it back to you when completed. Shipping address
---
Can a DJI Mavic Pro or Spark camera drone be modified for NIR/NDVI?
---
No, These cameras are too small and they have a built-in sealed lens fused to the sensor and molded together which are not removable. You would have to mount a seperate camera to these drones to acheive NIR/NDVI images. A possible compatible drone may be the new Mavic 2 Pro with 1" sensor coming soon from DJI.
---
Can the DJI Phantom 4 Adv./Pro camera be modified for NIR and NDVI?
---
Yes, We have developed a way to convert the sensor blocking filter and calibrate the lens module inside for NIR, NDVI bands. We have now available for the DJI Phantom4 Advanced, Pro, Pro 2.0 and the Zenmuse X4S camera for the Inspire2 aircraft.
Phantom4 Adv / Pro / Pro 2.0
---
Do all lenses used for NIR/NDVI mapping have focus issues?
---
You will see some defocussing around the edges of the images n some M12 lenses. This is a normal result of extending the wavelength (to 850nm) beyond the design specs of the lens (roughly 650nm). However, this won't affect the software stitching process since the stitching engine only uses the center portion of the image. Just be sure that you have lot's of sidelap when you fly. About 80% is recommended. Now with the new 1" sensors on the Phantom4 Pro and Zenmuse X4S, focus is no longer a problem as the camera automatically focuses for you.
---
Can a DJI Phantom4 remote (RC) work with a Phantom4 Pro aircraft?
---
Yes, The remote is the same. Just follow remote linking instructions and you may have to update firmware as well. But you can not use with the new Pro 2.0 versions. Only 2.0 can work with 2.0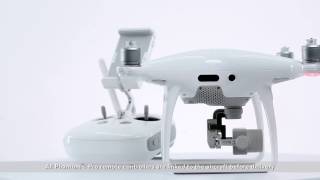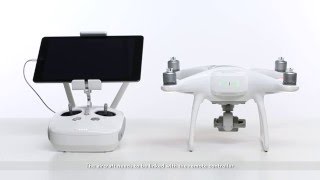 ---
Is there a "manual white balance" feature on the DJI cameras?
---
At this moment in time (7/2017), DJI does not have a custom color manual white balance feature. They only provide "Kelvin" color temp. presets. Until then, the cameras can never be able to adapt to pro photographers, IR photography effects and those using the cameras for scientific and proper agricultural use. Most of these will have to be done with post production software.
---
What should I do if there is a problem with the aircraft or firmware I purchased from your stores? Can I send it to DJI?
---
No, do NOT send it to DJI for repair yet. Send it back to us first and allow us to look at it first then if we see there is no other way to solve the problem, we can convert your camera back to stock before sending it to DJI. If you send it to DJI first and they can't fix your firmware issue, they will most likely send you a new aircraft or camera and you will lose your modified camera or converted lens in the process. You will then have to purchase a new conversion service and buy a new lens with filter from us. Keep your box in case you need to ship your system or camera back to us. Same for DJI "Refresh insurance", if you crash your aircraft, do not send the system in yet. Allow us to remove the modified parts (if salvagable) and we could save you some money on a new modified system. If you do decide to send your camera to DJI, be sure to mention to them that you have a converted camera and for them not to replace it yet if they can't fix it.
---
Do you modify cell phone cameras for NIR/NDVI?
---
No, we can not mod cell phone cameras because the lens, filter and sensor are all molded together and extremely small. Modifying the lens would only damage it.
---
Are any camera functions disabled in the Phantom 4 Pro / X4S camera conversion process?
---
No, All we do is replace the filter over the sensor and calibrate the focus module inside the camera for proper dinstance to the sensor for accurate focusing. 6/3/17 Note from DJI: The anti-collission sensors on the aircraft will only work in beginner mode and not in mapping mode. So if you want to use the sensors after mapping, put the aircraft back into beginner mode.
---
Is there a DIY instruction on model Phantom4 Pro/Advanced and X4S cameras for those who would like to convert the cameras themselves?
---
Unfortunately these model Phantom4 Pro/Advanced and X4S cameras do not have removable lenses on them. We actually go into the camera and remove the filter that covers the sensor. It's not installing the filter that is difficult. It's getting the focus calibration adjusted between the lens and camera sensor mechinism. This process can not be done from a user point. It's a very difficult procedure to do. The risk would be too high if we allowed customers to do it themselves. Only the Phantom3 Pro and first Phantom4 v1 systems have removable lenses on them which we apply filters to.
---
When can I expect to receive my order from the stores listed on your site?
---
We handle services for many stores and direct customers, It depends on those store's policy, parts stock and when the orders came in and if those stores paid the service fees to IRmods before work can be done on the product. If a listed store is delinquent in paying the service fees/bills, It could delay your item going out. Contact the store you placed your order on and ask about your order. If you don't get a response, contact us and we will see what the hold up is. You are covered by PayPal if an order needs to be cancelled and a refund given from the store you purchased the item from.
---
What is the best camera settings for mapping in NDVI?
---
We can not say there is one setting for all types of agriculture uses as customers are all studying ndvi for different applications from soil study to crop health and water. We are not ndvi consultants and can only share what we know from what customers want. All cameras are set up as default and customers must set up and test settings to their crop study and the software being used. Camera settings can vary from white balance, ISO, EV, Shutter speed, Style, color profile. TIPS: Set the ISO to 100 (to reduce noise) and Shutter speed to (1/200 or faster)
---
Can I use the same preset settings DJI provides for it's drones to use for NDVI?
---
No, DJI's presets were designed for it's stock RGB filter which is removed when converted for NDVI. You would need to test your settings and creat new presets based on what you are mapping and software you are using.
---
The camera images are very shaky and gimbal is unstable! How do I know if my camera is malfuntioning?
---
We test every camera/gimbal before converting and send out to customers. Make sure you remove the foam protection wedge that is placed at the top of the gimbal behind the camera. It is there to protect the gimbal during shipping. UAV SUPPORT
---
Why is there flight time seen on my aircraft? Am I getting a used drone?
---
We may at times test the aircraft we convert with 3-4 short flights to make sure you are getting a properly converted camera and to make sure your aircraft is functioning properly as well. You are not buying a used aircraft unless stated as a "Test Unit" or "Display Unit". Contact the store you purchased your converted aircraft from to make sure you are not buying a used system. If sending us your camera or system, we will convert the exact camera you send us and we will test it prior to converting it. We will notify you of any problems if any before we convert it.
---
Can an NIR converted camera be used for thermal imaging?
---
No, Near Infrared converted RGB cameras are sensitive to as high as 1200nm for the started RGB sensor. They cannot reach high enough into the thermal range. Thermal imaging requires sensitivity from about 7,000nm to over 14,000nm.
---
Will your IR/Full Spectrum converted cameras and lenses allow me to see more in low lighting conditions?
---
Our cameras and lenses will only allow as much light in as the aperture size / f-stop of the lens and processor of the camera for processing very low light conditions. What our conversions do is, allow the camera to see UV light and near IR light. If you are in a very dark area and UV light is used, the camera will be able to see that as well as any IR illumination being used with visible light. Some images may contain lens flare do to natural visible lights as the lens is no longer blocking IR which is normally blocked out on factory specs for good color and to protect images from the sun and other bright lights.
---
How do I get my camera to look like the one in your video with the dark sky and white trees?
---
First we would convert your camera to IR Full Spectrum then you can apply an external dark IR 1000nm filter over the lens. The camera colors may be redish when shooting but you can adjust the colors and contract in your post production software. In the Video we used a stock GoPro Hero3 White edition camera with stock converted lens to Full Spectrum. This is the only gopro camera that will allow you to convert the stock lens. Other models require you to install a different full spectrum lens. We can also convert other cameras to full spectrum as well. If using the external filters on a DJI Phantom4 Pro, You will need to purchase a special lens ring adapter to go from the P4P lens thread to a 37mm and use 37mm filters. You will also need to counterweight the camera to balance the gimbal depending on the weight of the external filter being used.
---
Can I put a Phantom4 Pro camera/gimbal on a Phantom4 Advanced aircraft and P4 Advanced camera on a P4 Pro aircraft?
---
Yes, The camera/gimbals on both Phantom4 Advanced and Pro are the same. The only thing diffrent on the two models is the aircraft itself. Same for Obsidian. The only diffrent on the Obsidian is the model color.
---
My Phantom4 camera gimbal is not exactly straight and slightly off. I tried calibrating the gimbal in the menu but still the same. Do you have a quick tip on how to fix this?
---
Yes we do, This happens sometimes during shipping and the camera/gimbal get bounced around. To fix this, remove the propellers and tip the drone upward so the drone is resting on it's rear motors and the camera is pointed up. Select the "Gimbal Auto Calibration" and let it do it's thing. When done, place the drone back on it's landing gear and calibrate again just to make sure everything is lined up. You should be good to go after that! https://www.irmods.com/dji-uav-support
---
Can I send my camera to be converted if I don't want to buy a new one?
---
Yes you can. We have a "Mod My Camera" service for camera upgrades or you could request a "Quote" for services. If you purchased a "Mod My Camera" service through an affiliated online store, your item will be sent to us for conversion per request of the order placed with that store. We will not perform work on any affiliated ordered item sent to us until the affiliated store sends fee payment for the conversion from your online order. If there is a delay in your "Mod My Camera" service order, contact the store you purchased the service from. You can also contact us to see if we received the affiliated service order from that store.​
---
Do you have NDVI lenses for the X5 and X5S cameras?
---
No, the X5 and X5S cameras do not use filtered lenses. The internal sensor filter inside the camera must be replaced with an NDVI filter to acheive the proper information to process crop health.
---
Where and how can I have images mapped and processed at?
---
There are several outside 3rd party mapping and software companies you can use. Our converted cameras will work on any providers that use RGN and NGB filtered cameras. Here are just a few. MAPPING SUPPORT
---
What are the best camera NDVI map settings for using DJI drone cameras?
---
You should try to keep the following as your basic settings for mapping NDVI. Set you camera to Manual. ISO: 100 (to reduce image noise) Shutter: 200 or faster (increase shutter speed if images are over exposed) White Balance: Sunny or cloudy if overcast. You can make small adjustments to fine tune the area you are mapping. Use file: DNG raw then process to TIFF-JPG later. UAV SUPPORT NDVI SUPPORT MAPPING SUPPORT
---
What is the difference between the DJI Phantom4 Pro and the new Pro 2.0?
---
The Phantom 4 Pro V2.0 is basically of the same as far as the camera with just a few minor changes in the internal transmission hardware.
The camera has not changed and is the same.
New OcuSync HD for connecting to the DJI goggles.
Upgraded propulsion system with FOC sinusoidal driver ESCs and 9455S quick-release -propellers that DJI claim reduces noise and makes the drone more aerodynamic. DJI also claim that aircraft noise has been reduced by up to 4dB* (60%).
Improved forward sensing range to 98ft (30m), Rear stays the same.
New controller (this new 2.0 controller is not compatible with other Phantom4 pro aircrafts because of the OcuSync HD transmission system for video goggles.
Return to home improvements
---
Can a DJI Mavic Pro be used for farm agriculture study?
---
No, These small camera drones can not be converted to IR as the lens and sensor are too tiny to mod. You can use these standard RGB drone cameras for mapping and that is it. Infrared is a must in order to collect reflective information needed to process NDVI results. Anyone telling otherwise, is lying to make a profit. Larger sensor cameras are best for detail mapping. Update: We are looking into the Mavic2 Pro for NIR and NDVI study because of it's 1" sensor. Stay tuned...
---
What are the main color types of NDVI used today?
---
There are 4 main color types, NGB (NIR+Green+Blue), RGN (Red+Green+NIR), BN (Blue+NIR), RN (Red+NIR). All have their own variable range of reds, greens, blues and NIR Near Infrared that filter manufacturers used in their recipe. The most common used is NGB, RGN and RN FILTERS
---
Is there a warranty on your serviced products if I happened to damage it?
---
Yes, All serviced cameras from us and our affiliates have a 2-year warranty on conversion services if the internal filter or lens is not damaged. Within the warranty time, we can swap the filter or lens from your damaged camera to your new camera for free. More information on warranty here
---
What would cause my converted camera to not focus properly?
---
If your camera had the lens converted, it could be the lens may need to be turned to acheive sharp focus. If the camera has a built in lens focusing system like the Phantom4 pro and Zenmuse X4S, It could be your camera settings. Make sure you are not overexposed and your ISO and shutter speed are set correctly. Remember, you are now using the infrared bands which are much higher in your camera settings. Bring your ISO down to 100 to reduce noise and set your shutter is at 200 or higher to offset the overexposure. NDVI support
---
What are Spectral bands?
---
Spectral bands The wavelengths are approximate; exact values depend on the particular satellite's instruments: Blue, 450-515..520 nm, is used for atmosphere and deep water imaging and can reach depths up to 150 feet (50 m) in clear water. Green, 515..520-590..600 nm, is used for imaging vegetation and deepwater structures, up to 90 feet (30 m) in clear water. Red, 600..630-680..690 nm, is used for imaging man-made objects, in water up to 30 feet (9 m) deep, soil, and vegetation. Near-infrared (NIR), 750-900 nm, is used primarily for imaging vegetation. Mid-infrared (MIR), 1550-1750 nm, is used for imaging vegetation, soil moisture content, and some forest fires. Far-infrared (FIR), 2080-2350 nm, is used for imaging soil, moisture, geological features, silicates, clays, and fires. Thermal infrared, 10400-12500 nm, uses emitted instead of reflected radiation to image geological structures, thermal differences in water currents, fires, and for night studies. Radar and related technologies are useful for mapping terrain and for detecting various objects. Spectral band usage Further information: False-color For different purposes, different combinations of spectral bands can be used. They are usually represented by red, green, and blue channels. Mapping of bands to colors depends on the purpose of the image and the personal preferences of the analysts. Thermal infrared is often omitted from consideration due to poor spatial resolution, except for special purposes. True-color uses only red, green, and blue channels, mapped to their respective colors. As a plain color photograph, it is good for analyzing man-made objects and is easy to understand for beginner analysts. Green-red-infrared, where the blue channel is replaced with near infrared, is used for vegetation, which is highly reflective in near IR; it then shows as blue. This combination is often used to detect vegetation and camouflage. Blue-NIR-MIR, where the blue channel uses visible blue, green uses NIR (so vegetation stays green), and MIR is shown as red. Such images allow the water depth, vegetation coverage, soil moisture content, and the presence of fires to be seen, all in a single image. Many other combinations are in use. NIR is often shown as red, causing vegetation-covered areas to appear red.
---
Can I just remove the IR block filter from my Phantom 4 Pro camera to get Full Spectrum?
---
No, by just removing the block filter will cause the lens to produce blury images. You must replace the filter that was removed to keep the factory focus intact.
---
What is the difference between the OEM lens and the 4.35mm lens?
---
The OEM is the stock lens from the camera manufacturer. The 4.35mm lens is a flat, less distorted lans ideal for mapping because the edges are less distorted. Normally the OEM is a wide angle lens with an RGB filter inside but in some cases, we can convert the OEM filter.
---
How Does Full Spectrum Cameras Work?
---
Full Spectrum refers to the idea of being able to see beyond what the human eye can on its own. This includes visible light, infrared, ultraviolet, and anything that falls in between. The light spectrum ranges from infrared on one end and ultraviolet all the way on the other extreme. Cameras can then be customized to be able to see more of each end of the spectrum through a conversion process. The conversion process itself is what is commonly referred to as "Full Spectrum".
---
What is the Different Full Spectrum Conversion Methods?
---
There are different processes that create a good full Spectrum. One of these methods requires removing the camera's filter completely. Therefore, allowing all light to be absorbed and used by the device. Other methods, however, mean removing the filter and replacing it with something else. This other item will be able to see both Infrared and Ultraviolet, but filter out any visible light.
---
What is the best Full Spectrum Method For Ghost Hunting?
---
To us, most paranormal investigators, this seems like an easy choice. We consider removing a camera's filter completely the best method for capturing paranormal activity. In fact, we do not fully acknowledge the other choice, where visible light is filtered out, as full spectrum. It seems to be more of multi-spectrum adaptation instead. It cannot be a "full" spectrum if some light is not being used. A multi-spectrum adaptation may be useful for daylight paranormal investigations. During the day there should be a sufficient amount of visible light can overpower any ultraviolet or infrared light. Images taken during that period of time should be very useful and high in quality. That, however, won't be the case for investigations that are taking place at night. Most paranormal hauntings take place in low light and dark situations and will require as much light as possible. The filtering out of any amount of light, regardless of how small it is, can have an extensive impact on the images. It could potentially be the difference between capturing something paranormal on camera or not.
---
What Makes Full Spectrum Cameras Better For Ghost Hunting?
---
What makes a full spectrum camera better is simply its flexibility. While night vision will only allow infrared light to be used, full spectrum sees it all. This gives the user complete freedom and adaptability under any situation. As a ghost hunter, you will not be restricted to night time investigations and specific types of light. The more amount and type of light that is being used, the better quality that the images will have. This is extremely important when it comes to capturing any paranormal activity. Some people decide that they want to hunt for ghost during both day and night or simply indoor and outdoor. A full spectrum camera will get both jobs done with better results. There won't be a need to be switching back and forth between equipment to get a good image.
---
---